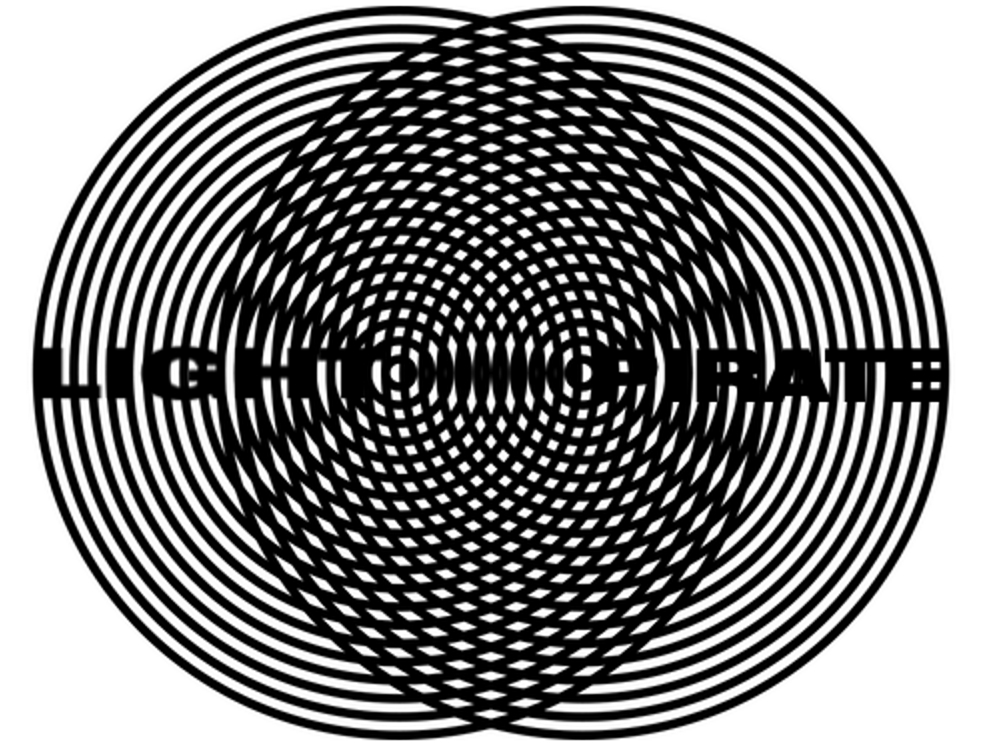 Light Pirate is an art duo working in time based media
Evelyn is an interdisciplinary artist working with various forms of animation styles including shadow puppets, hand drawn frame by frame animation and stop motion. She combines choreography with motion capture and rotoscoping to create punk goth vignettes that reference storybook style.
.
Jeff Read / brcn / triturador  
Jeff works with digital systems, loves exploration and the natural systems found in the remaining wilds. This has influenced his compositions to focus on their own passage of time like an unfolding path, searching for surprise around the bend. Documenting the obstacles that we face, modulating the speed which we move through life. He works in digital environments, as well as with guitars and electronics he modifies and builds himself. Jeff is also interested in musical historical narratives and explores this in his work through varied compositional and sonic strategies that hopefully combine to novel effect.
Links:
.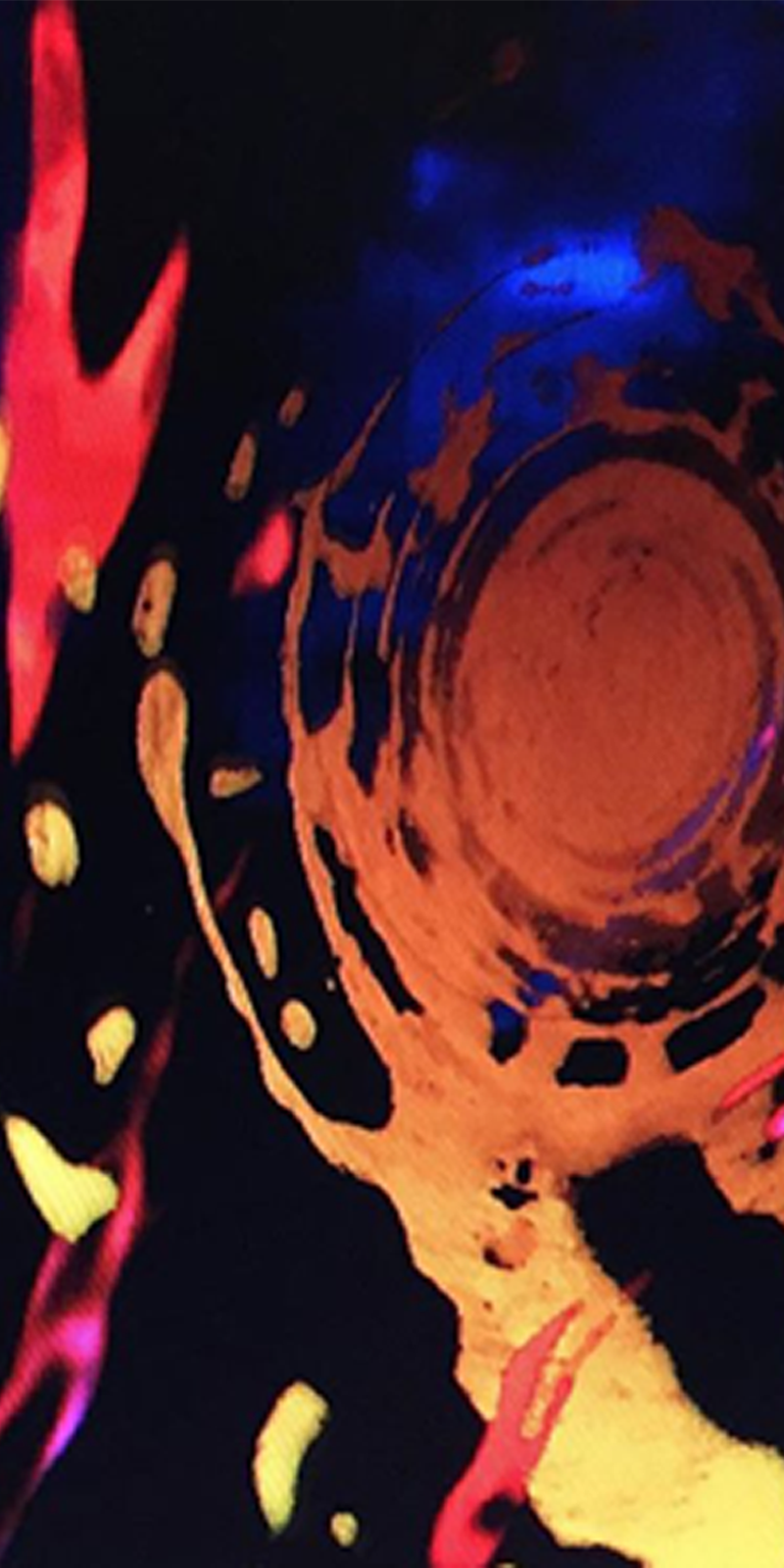 Lullabies for robotic children
Lullabies for Robotic Children are 4 chapters in the life of a young being. Bombarded by media, children speak the language of robots whose experiences and memories have been pre-programmed by filters, edits, and retouches: predetermined by forgotten histories. Reprogramming might be possible, but if it not, robotic children grow into robotic adults.
Link: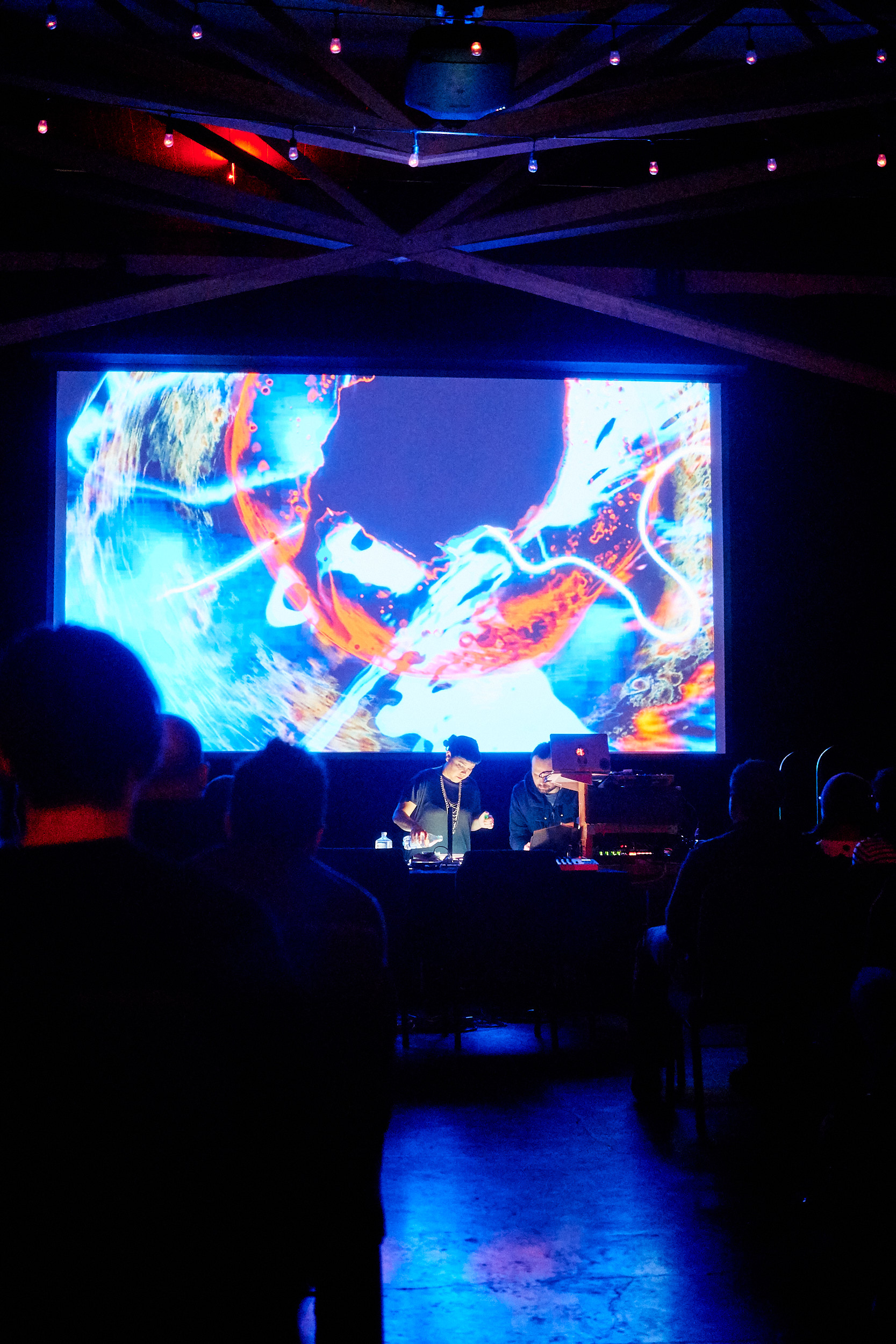 Homestead, 2019
Homestead is about the nervous feeling of isolation both in our homes and in our heads. Exploring the fear and anxiety of intrusion
This was commissioned by @prairie_av_art for their instagram account. The account is cataloging and promoting prairie based and experimental audi/visual performance and single channel artists working the in the age of covid-19
Evelyn loves the look of simple black and white cross-hatched drawings and bringing them to life through hand drawn animation, we are currently exploring taking these same drawings and making them as 3D sets that include trippy visuals. Hoping that when restrictions are lifted the live experience will be a combination of 3D set design manipulated in real time and mixed ith live animations creating a children's story time feel. 
Thank you @prarie_av_art for this amazing opportunity.
Wreck City: Phantom Wing, 2013 Calgary
Jeff and Evelyn, along with a group of science centre coworkers and friends created an immersive space where we reimaged a school from our memories, all of a sudden returning to the place of your childhood the walls seemed smaller, caving in. Inside we had space for hangouts, and a chalkboard, the chalkboard was attached to contact mics sending sound through the space as people wrote.
Freakshow: Forbidden Spectacle, 2011
A combination of video footage and shadow puppetry evelyn and jeff create a world where an excited bunny rabbit travels through the forest meeting all sorts in interesting creatures. Created as a site specific work for Swallow-a-bicycle's Freak Show.
Soundasaurus: Optic Nerve, 2010
For Optic nerve we were influenced by science videos of the 80s. We wanted to recreate a visual environment using only lofi materials. With a small tub of water and different color explosions mediated through a computer video program, all effects were made live on stage with simple eye droppers filled with dyes, and tables to recreate explosions. The live music created ripples in the visuals so that both audio and visuals were connected.
High Performance Rodeo Freakshow 2009: Mermaids
Evelyn choreographed a piece where three mermaids danced on skateboards. Jeff composed a piece that sounded like mermaids singing underwater, the lights pulsated to the beat.
Ignite! Festival For Emerging Artists, 2009 pandas 8:48
For Ignite festival, Evelyn choreographed a dance inspired by artificial love. Dancers moved on stage as awkward cartoon characters unable to "connect". Jeff played an electroacoustic piece live on stage. Evelyn drew an animated sequence which played in the background.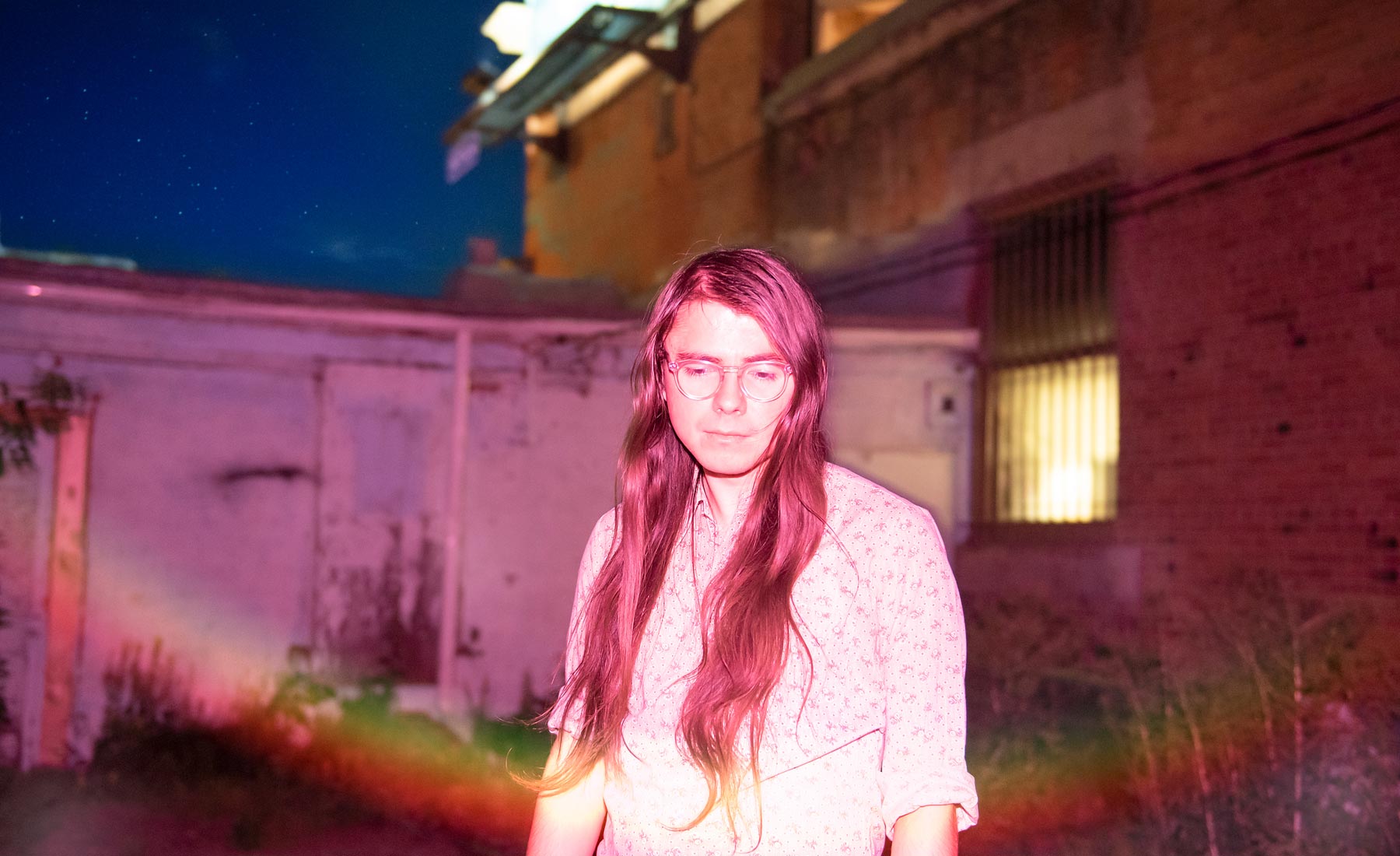 Winterruption:
Lightpirate will be doing Live Visuals for Matthew Cardinal as part of Winterruption
TIckets available:
Link :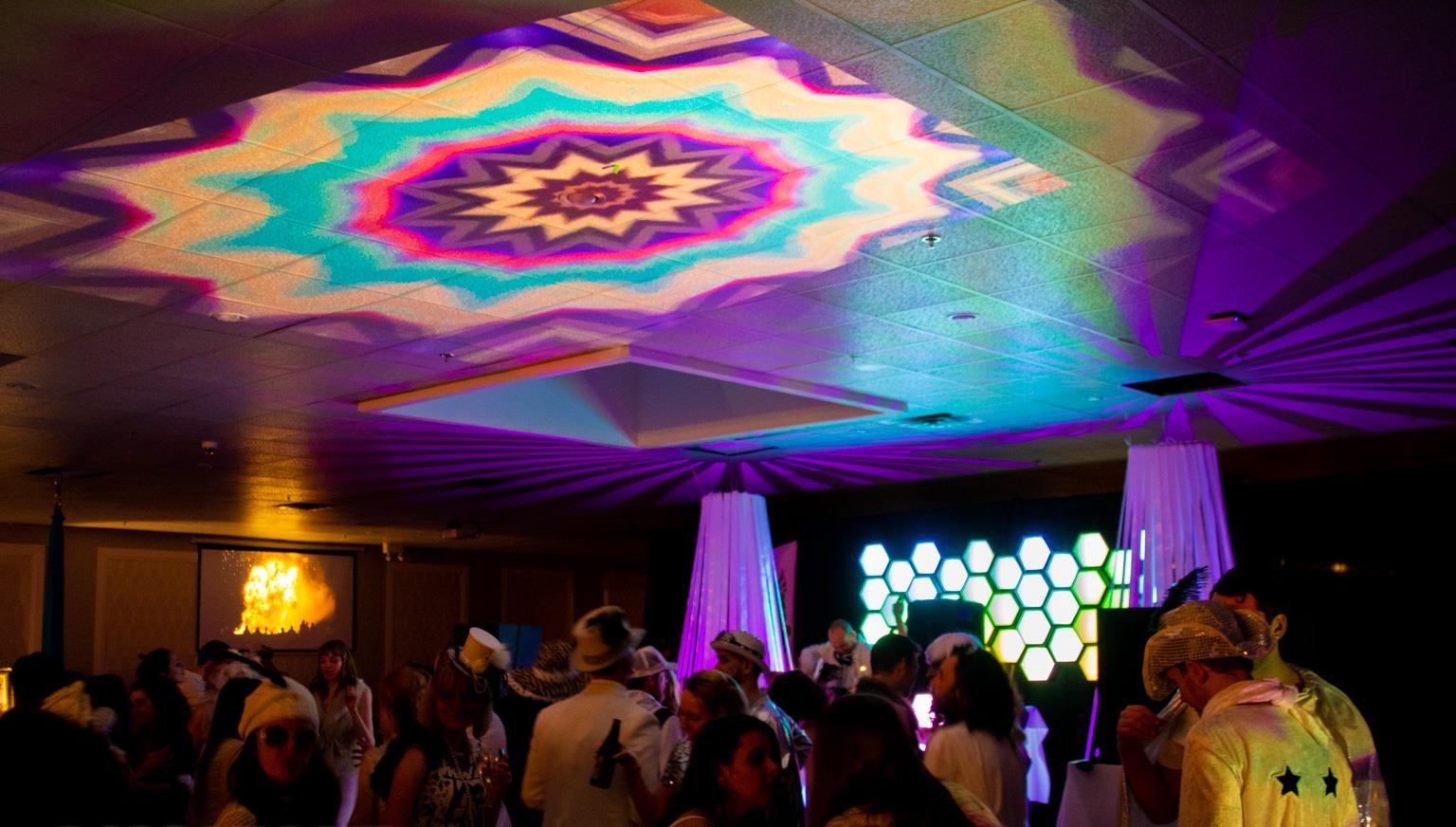 Lust for Dust:
LightPirate created kinetic light shows mixing video, animations, moire patterns and liquids. Resulting in an all encompassing psychedelic visual expression of music, nature and the human experience.